Gutter cleaning Bundaberg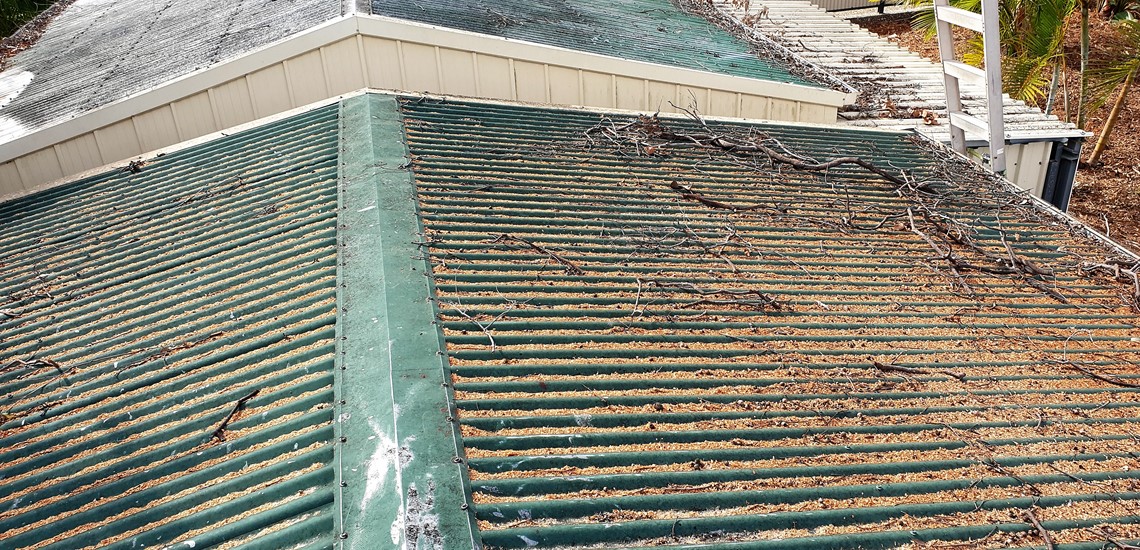 Gutter cleaning service (the best) servicing bundaberg and surrounds.
Using commercial petrol blowers we can remove any contaminants in the gutters leaving them squeaky clean.
All leaves and debris are then easily blown into gardens etc so you have no cleanup to do.
We also offer a full range of roof cleaning and house cleaning services with a 15 year history and so many positive outcomes.
Our process makes it so much cheaper than getting the people that vacuum the gutters ending up with a better result.
Use our client request form for a obligation free quote to have your gutters like new again quote form.
Why clean your gutters?
If you collect rainwater from your roof it is important to make such debris and leaves aren't left to rot in the gutters. This discolours the water and may add an unwanted taste.
Pests and vermin can breed it your gutters. Cockroaches love the damp decomposing organic matter  to breed in and may be a source of unwanted pests in the house
If gutters are overflowing during storms they may allow water into your roof cavity and walls leaving you with a costly repair bill.
In bushfire season they become an easy way to ignite your house. Embers can travel long distances and landing in dry matter in your gutters is a recipe for disaster.
Full gutters may result in rusting or broken gutters leading to a repair bill to replace areas that could have been saved if proper maintenance was carried out.
Nothing looks worse than a nice clean house with a roof and gutters full of leaves and debris.
Specialised services for..
CleanUpCrew
Mailing Address
PO Box 6148
Bundaberg East QLD 4670
Get a free quote from the best-rated house & external washing experts in Bundaberg.