Bundaberg House Washing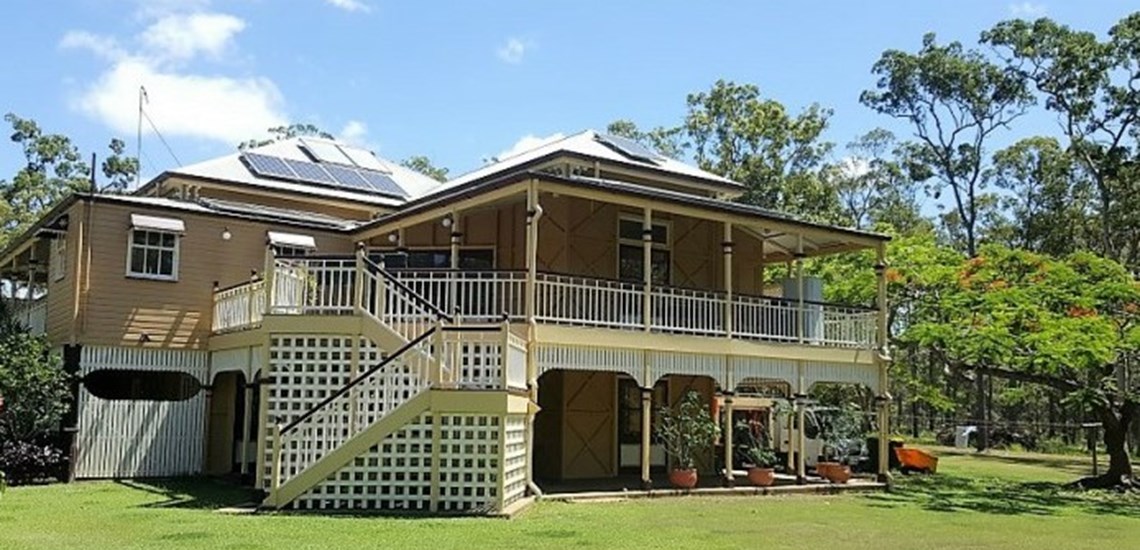 One of our regular house washing clients
House washing and house cleaning in Bundaberg using the best pressure cleaning and soft wash techniques to make your house shine again. With many years in the industry, we have gained a great deal of experience on the best products (biodegradable) and equipment to clean all types of houses. This gives you a superior result adding years to the life of your paintwork. 
Bundaberg's climate is perfect for growing mould and other things that don't belong on your house. We have a great low pressure soft washing method to kill and remove these quickly and return your house back to pristine condition. Timber houses are easily cleaned by this method without the problem of damaging the surfaces using high pressure.
The same low pressure method is perfect for doing windows and screens leaving a streak free finish.
Two storey houses are no problem to clean from the ground using our specialist equipment and without the need for expensive cherry pickers and the like. If for some reason these are needed our team have the training and tickets to operate them safely.
We are a Bundaberg house cleaning service and do service surrounding towns including Hervey Bay, Gladstone and Maryborough. We can give you an accurate quote using Google maps and maybe a few extra pictures of your property. If you have a friend who would also like their house of roof cleaned this means travelling costs are shared or absorbed in the price.
After you contact Cleanupcrew we will take care of the rest. We will provide a free quote after talking with you about the areas you would like cleaned.
Cleanupcrew technicians are trained in all aspects of exterior cleaning and customer service.
You can sit back with the knowledge you have made the right choice.
Specialised services for..
CleanUpCrew
Mailing Address
PO Box 6148
Bundaberg East QLD 4670