K&K Cleaning Bundaberg vs Cleanupcrew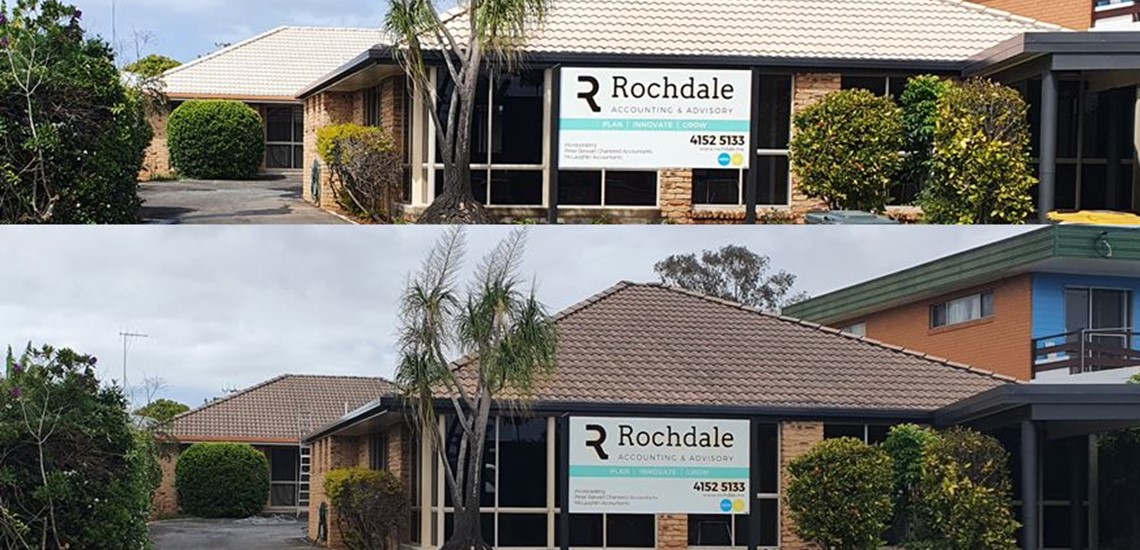 Cleanupcrew do a fantastic job of cleaning roofs
To be honest we cover similar services although K&K seem to rank highly for bond cleans and internal jobs. We aren't sure of their feedback although their Google rating is not that flash.
We are not here to compete with them so much as to show our superior capabilities for many jobs.
History
K&K cleaning was owned by Ken who sold the business for personal reasons a few years ago. The current owners inherited a high ranking website with plenty of leads for work.
Cleanupcrew have been in the external cleaning market for 15 years and have developed the best way to do this. Also investing many thousands of dollars into truck and trailer mounted pressure cleaning gear. Invested time and effort into the best soft wash practices to make the exterior of your home or business look at their best.
While we do not work with K&K Cleaning, we assume the have domestic pressure cleaning gear and little knowledge of the best way to achieve the best result. Similar gear to a handyman.
Cleanupcrew have 3* 5000 psi, 21 lpm machines and full soft wash integration using 12 volt pumps. This looks after your paintwork rather than have an inexpert cleaner only use pressure. Our process kills all mould and leaves the surface cleaner for longer. 
Just pressure cleaning only moves the mould spores around and will quickly return to a mouldy original state.
Our point of difference between K&K Cleaning and Cleanupcrew.
Cleanupcrew highlights.
Commercial grade equipment.
truck or trailer mounted equipment, set up in one spot and use long pressure hoses.
15 years of learning the best way to protect your asset.
More competitive quoting as it is easier with the best gear.
A 100% review rating.
Preferred council and government suppliers.
K&K Cleaning highlights
Bond cleans
Internal cleaning
Specialised services for..
CleanUpCrew
Mailing Address
PO Box 6148
Bundaberg East QLD 4670
Get a free quote from the best-rated house & external washing experts in Bundaberg.