Commercial Building Cleaning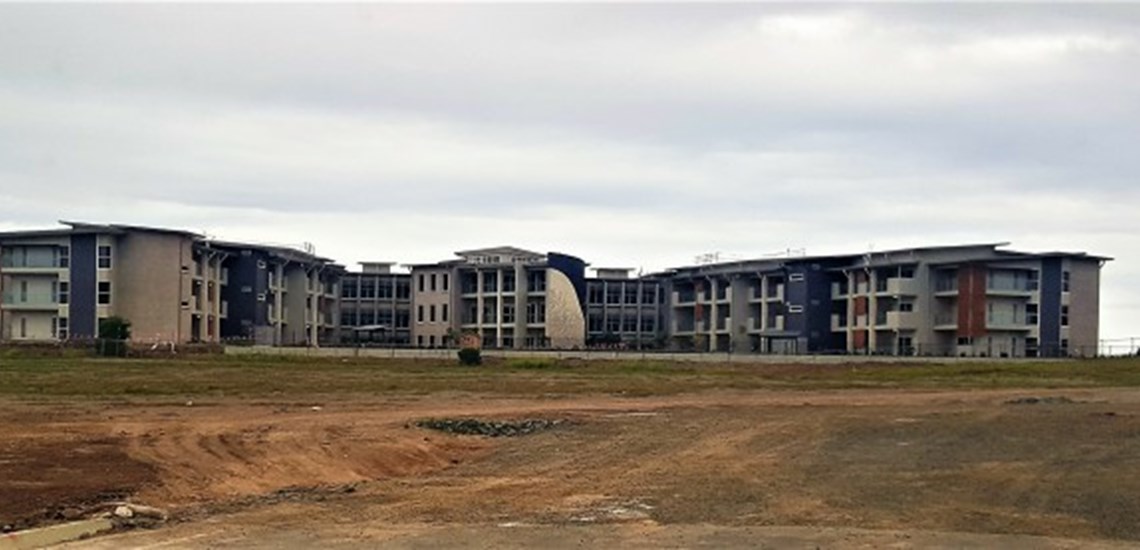 Commercial building exterior cleaned before handover of a new construction
All larger commercial buildings need exterior cleaning. This keeps them looking good and stops deterioration that occurs with the build-up of dirt and grime. Cleanupcrew has the equipment and knowledge to handle all cleaning of commercial buildings. This may include cleaning of: 
windows, doors and entrances
building facade cleaning
signage
anything else to improve the appearance of your premises.
Book a free quote here -  Quote form
Our trained operators have the knowledge and experience to do a quality clean the first time, every time.
We use soft wash techniques for surfaces that would benefit from a softer clean or pressure cleaning for hard surfaces.
Commercial buildings are generally cleaned using low pressure and the correct products and systems as to remove dirt and mould without harming paintwork and softer surfaces. As you can see by the picture at the top of the page we have the capabilities to easily clean large buildings up to three storeys without leaving the ground. All paintwork cleaned using our softwash process, all balconies cleaned using a pretreat and then pressure cleaned. Part of that job was to clean all exterior glass using pure water fed poles.  
Below is a historic Bundaberg commercial building cleaned this year. Extreme care was taken to remove dirt, treat and remove mould and not damage any areas. That year we also cleaned the Payne,Butler,Lang building.
We have comprehensive workplace and safety documentation and practices as many of our cleans involve building staff and the public. Our staff are trained identify hazards and reduce or eliminate them to provide a safe environment for all involved. Our zero LTI's and no complaints from the public and others, speaks for itself.
Using the latest cleaning technology to provide the best result.
Cleanupcrew technicians are trained in all aspects of building cleaning and customer service.
You can sit back with the knowledge you have made the right choice.
Areas covered around Bundaberg for commercial building cleaning and pressure cleaning
Bundaberg Central
Bargara
Innes Park
Coral Cove
Avoca
Moore Park Beach
Childers
Maryborough
Hervey Bay
Prior Work Examples
Specialised services for..
CleanUpCrew
Mailing Address
PO Box 6148
Bundaberg East QLD 4670
Get a free quote from the best-rated house & external washing experts in Bundaberg.