Cost to clean a roof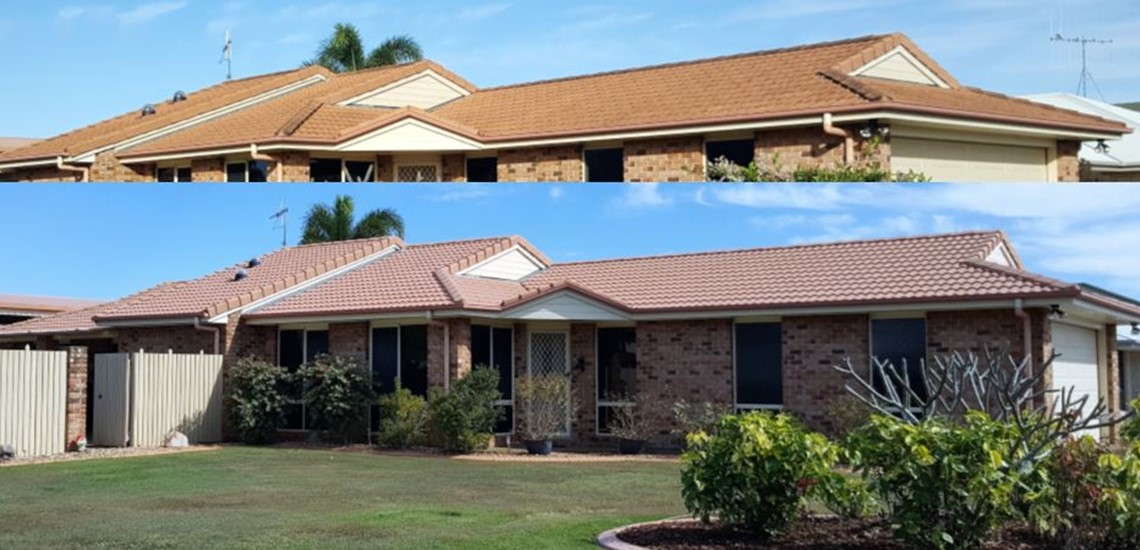 Cleaning your roof is cost effective and adds value to your property.
Taking care of you largest asset involves keeping the house in good condition. This includes cleaning the roof to extend it's life.
Different roof types take specialised cleaning to ensure a lasting job. Some roofs require a chemical treatment while others are cleaned with our 20 inch surface cleaners. This gives a far better result than getting inexpert operators or handymen with a bunnings gurney.
Every roof is a little bit different although the all come up like new after cleaning. Aspects such as water diversion, blocking off rain water tanks and additional cleaning of spanned entertainment areas vary the final price.
We specialise in roof cleaning and have invested heavily in  the best equipment. If you are thinking a cheap handyman quote, think again as our services will last so much longer using the best gear.
Why have your roof cleaned
House and building roofs are open to pollution , dirt, salt and road grime. This takes it's toll not only in appearance but lessening the life of your roof. With a build up of debris roofs catch the morning dew and stay wet for longer after rain. This starts the process of rusting and decay of the roof material. In Bundaberg we have the perfect climate to grow mould and lichen , discolouring your roof and having lichen etch into the paint and then the metal underneath. Many people think those grey green circles are bat shit . Those circles are an invasive and need to be removed before too much damage is done.
After many years of roof cleaning we have found light coloured Colorbond to be the perfect substrate to grow lichen. So much more than other colours. Why, we don't know. Removing older, larger lichen will leave yellow scars once removed. Another reason for regular cleaning.
A lichen is a composite organism that arises from algae or cyanobacteria living among filaments of multiple fungi species in a mutualistic relationship. Lichens have different properties from those of its component organisms. (1)
With many houses catching rainwater for drinking it is recommended to clean your roof often to maintain clean water. It is common to find a dead frog or bird in the gutters of a house, not something you would like to drink. Mould and lichen residue entering your rainwater tanks can affect some people. To make sure make them cleaned out regularly.
For tiled roofs the pointing is also subject to the environment. Constant heating and cooling allows cracks to develop. A great crevice for mould to grow and help loosen this important part of your roof. While this doesn't make much difference 
References
(1) Wikipedia
We generally quote on individual roofs although a guide is below.
Please visit our roof cleaning page for more information.  Roof cleaning
Roof cleaning price guide
Cement tile roofing               
Price per sq metre $1.70
Average prices
3 bedroom    $300-600
4 bedroom    $400-700
5 bedroom    $500 +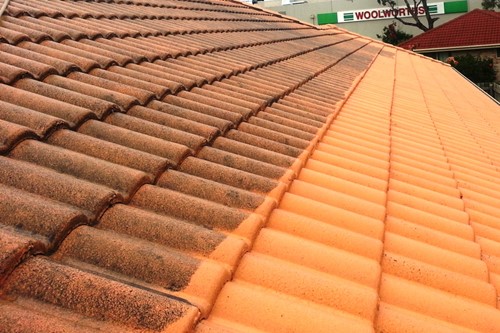 Colorbond roofing
Price per sq metre $1.50
Average prices
3 bedroom    $300-500
4 bedroom    $400-600
5 bedroom    $500 +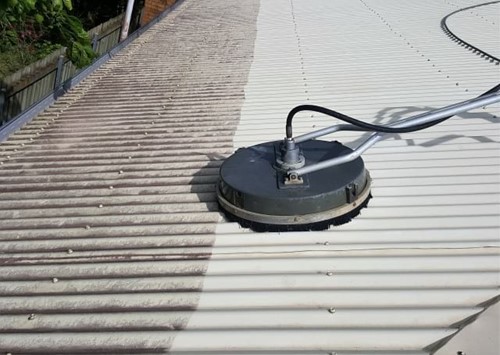 Terra Cotta roofing
Price per sq metre $4.00
Average prices
3 bedroom    $500-750
4 bedroom    $650-950
5 bedroom    $800 +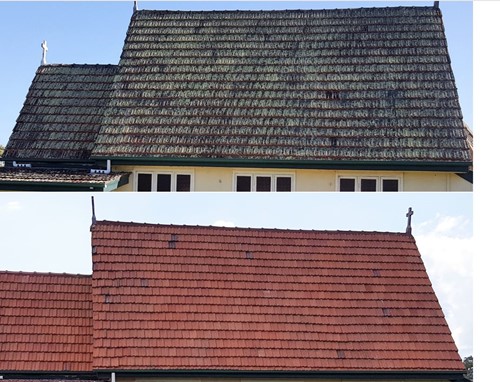 Terra cotta roofs are cleaned using our softwash equipment.
Book a free quote here -  Quote form
Specialised services for..
CleanUpCrew
Mailing Address
PO Box 6148
Bundaberg East QLD 4670
Get a free quote from the best-rated house & external washing experts in Bundaberg.