Large Tourist Facilities, Pubs & Clubs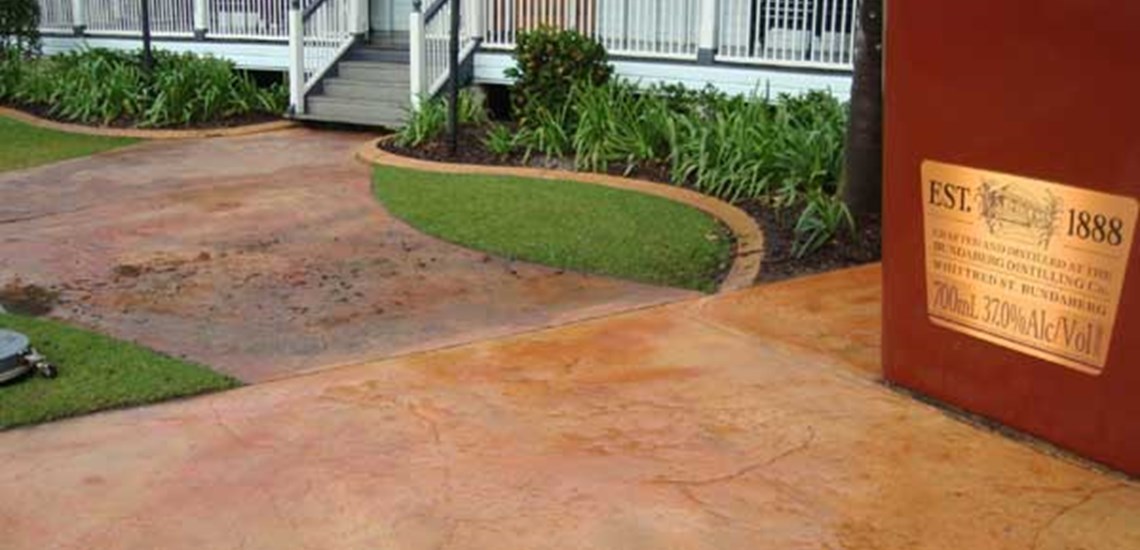 Path cleaning at an Iconic tourist facility
Cleanupcrew are experts at this type of cleaning with vast experience at many different venues. These include contracted cleaning of all facilities at Bundaberg Rum on a long-term basis.
We have the equipment and expertise to clean all surfaces including
beer gardens and other licenced entertainment areas; we also use biodegradable sterilising agents to remove stale beer and other odours.
pressure cleaning of concrete, pavers and paths to remove grease and grime, and to make them safe for staff and the public.
Buildings and high areas normal cleaning staff cannot complete.
Although some of these areas can be cleaned superficially by staff, Cleanupcrew can provide a cleaner, fresher result in a  cost-effective way.
We are experts in taking care of that stale smell that very often happens with high volume beer gardens and tourist facilities. Our aim is to make your facility like new again with a welcome smell to impress your customers.  We have the equipment and techniques to do this at a cost effective way.
Don't let your pub or club get a name for that stale beer smell or what last night's patrons have done. Get the Cleanupcrew team to make the difference  and present your facility as a clean fresh place to go.
Please contact us, we will happy to discuss your cleaning needs, whether one-off or on a continuing basis.
You have nothing to lose, and much to gain from having a clean, fresh-looking facility that will attract more patrons.
Specialised services for..
CleanUpCrew
0427 575 195
Mailing Address
4 Jacobsen st, Norville. QLD 4670
Get a free quote from the best-rated house & external washing experts in Bundaberg.