Driveway cleaning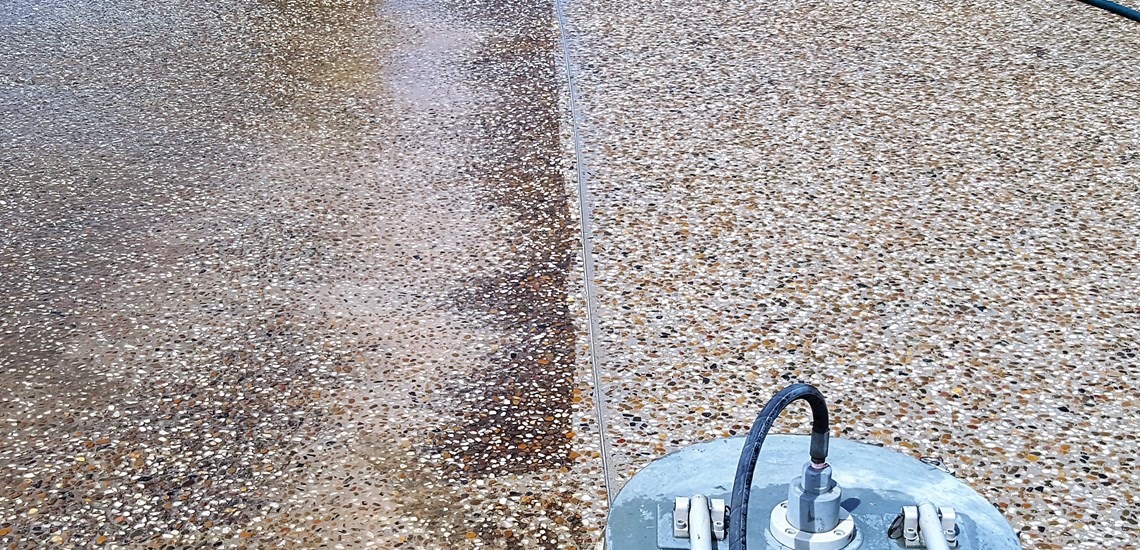 Driveway cleaning showing before and after results
Cleanupcrew we will give you a great result every time. With 15 years of external cleaning and thousands of driveways we have learnt the best methods using pressure cleaning and applying a mould killing solution that is biodegradable for your peace of mind.
Your driveway is usually the first thing people notice as they drive in to your house. We can make sure you have the wow factor as this can give visitors a first impression.
Book a free quote here -  Quote form
Having mouldy surfaces around your house can also be harmful to your health. Every time you walk on these areas you will track live mould spores inside and distribute them around your floors. With the addition of humidity, they will thrive causing a health hazard. 
End this cycle by getting Cleanupcrew to professionally clean your driveway and concrete areas around your house.
If you think this affects you, we also offer a quick and effective external clean of your house at a reduced rate as we are their cleaning your driveway. Ask our experts to provide a plan to reduce this risk in your home. Dangerous mould may be invisible and impacting on your health.
Our process:
Using commercial equipment such as 21 inch surface cleaners and pressure cleaning pumps that run up to 5000 psi with a flow of 22 litres per minute we can guarantee a long lasting perfect job every time.
Our process generally starts with an application of a mould treatment to ensure the black staining is killed before removal. By doing this no live organisms are left to reinfect the surface. This gives you peace of mind that the surface will stay free of mould for the maximum time possible.
The Cleanupcrew team are trained to provide this without hurting your plants or grass. 
For driveways, pressure cleaning is a necessity to remove the build up of dirt. A follow up of the right products (before or after the clean) is required to kill the organic compounds that discolour them and may alleviate the toxins that affect so many people.
Imagine being free of watery eyes and the sniffle when you wake up? Starting with the external concrete and driveway is the best way to go.
Specialised services for..
CleanUpCrew
0427 575 195
Mailing Address
4 Jacobsen st, Norville. QLD 4670
Get a free quote from the best-rated house & external washing experts in Bundaberg.