Restaurant, Takeaways & Outdoor Eating Areas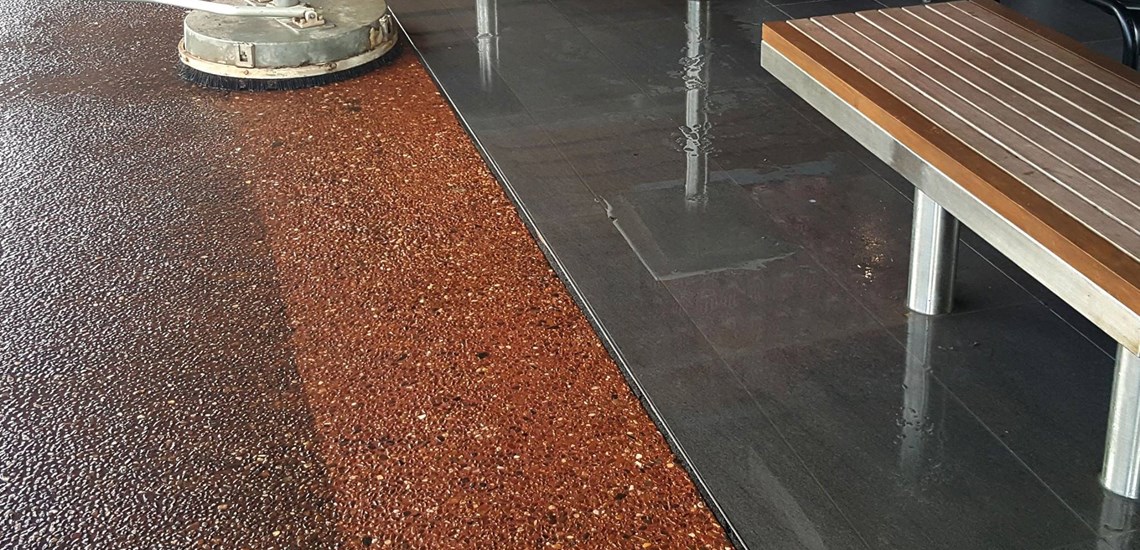 Pavement cleaning at a McDonald's restaurant
Cleanupcrew guarantees to get the grease and grime off the surfaces around your eating establishment. Footpaths, and other surfaces in front of restaurants and takeaways, and outdoor eating areas get a buildup of residues, even when hosed down regularly. This can give a poor first impression, and turn away potential customers.
Cleanupcrew has the pressure cleaning equipment, products and expertise to convert those grimy surfaces to a clean and attractive appearance, one that will attract customers.
Book a free quote here -  Quote form
Many times your clean is achieved with the use of the best products to eradicate grease and stains and using lower pressure where we can. Using the latest products to breakdown the organics and fats we are able to give a less aggressive clean with a superior result.
If you send an enquiry we will be happy to send an assessor to discuss your needs. This could include joining our list of premises who have ongoing contracts to ensure that their establishments look at their best at all times.
Cleanupcrew technicians are trained in all aspects of exterior cleaning and customer service.
You can sit back with the knowledge you have made the right choice.
Below are pictures of a few of our happy clients.
Specialised services for..
CleanUpCrew
Mailing Address
PO Box 6148
Bundaberg East QLD 4670
Get a free quote from the best-rated house & external washing experts in Bundaberg.