Concrete Cleaning Services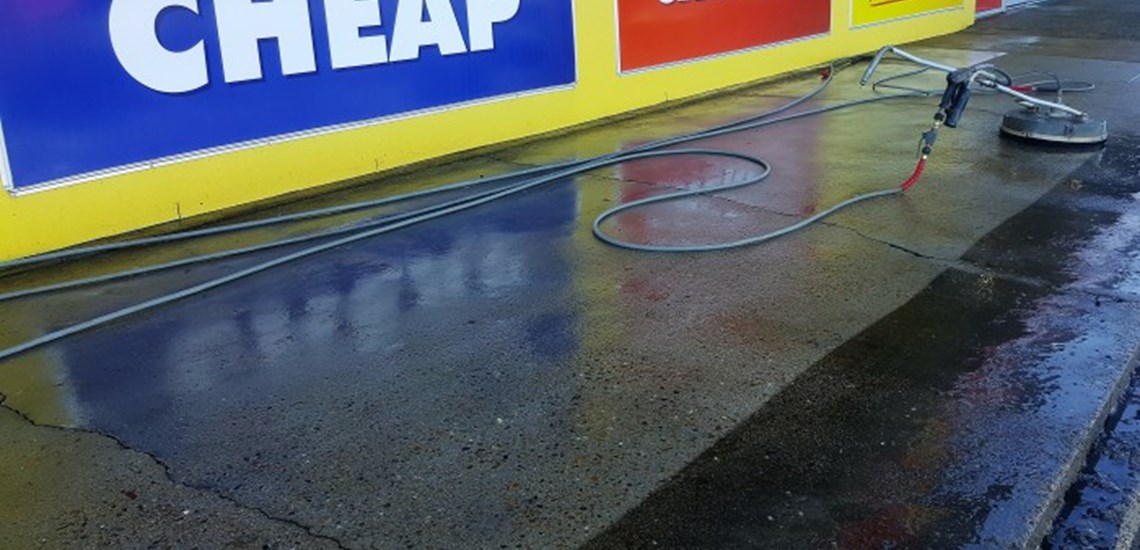 Commercial concrete cleaning makes a huge difference to your business image
Concrete cleaning is our speciality. We use large high pressure rotary cleaners to ensure this.
Cleanupcrew's customers all report satisfaction with the professional, expert work that we do as concrete cleaning specialists.
We have years of experience cleaning everything from 14,000 square metres of exposed aggregate concrete in one job to council contracts providing concrete and pavement cleaning services.
Of course we provide cleaning services to the public. Our team would be happy to provide a quote to clean driveways , pool areas and paths around your home.
We use the most modern commercial truck-mounted pressure cleaning equipment. This provides the ideal pressure and flow to tackle larger commercial concrete cleaning tasks. We also have several portable units to use where access is a problem.
Most of our concrete cleaning is done with cold water. This enables us to produce a better result in shorter time for most concrete surfaces that are just dirty or covered in mould.  We use biodegradable chemicals and degreasers where necessary to remove traces of oil or grease on your concrete surfaces.
Cleanupcrew will provide the best result possible even if the stains have permeated into the porous substance of the concrete.
We have a network to provide these services throughout Queensland, just a call away.
If you want the job done right at a competitive cost just call or send an enquiry.
Specialised services for..
CleanUpCrew
Mailing Address
PO Box 6148
Bundaberg East QLD 4670