Pressure Cleaning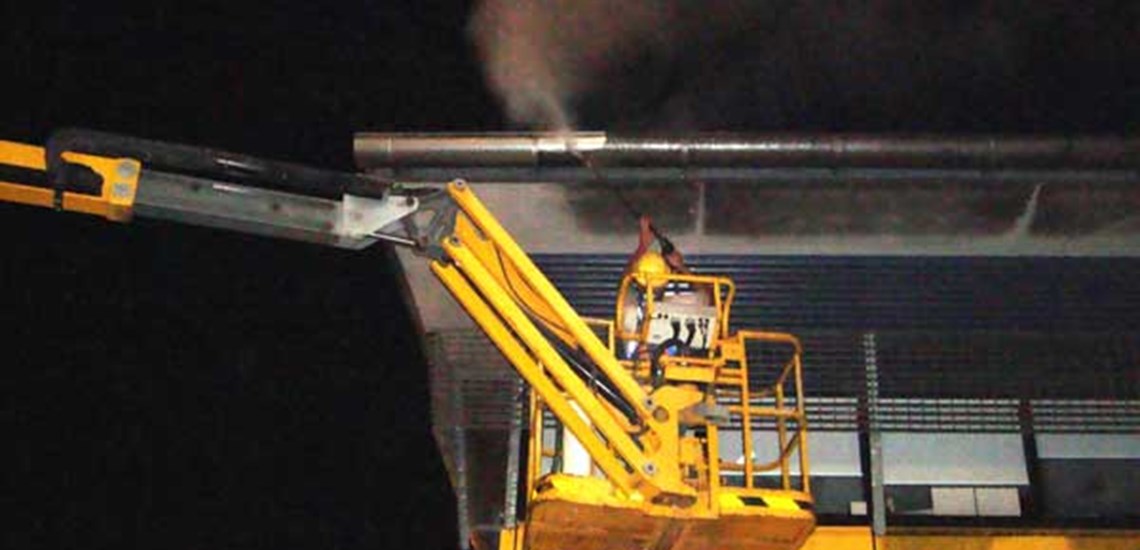 Pressure cleaning of the Bundaberg Rum corporate building
Pressure cleaning of commercial areas
Cleanupcrew work with our clients to make this easy. 
After many years we have developed the best cleaning strategy for your business.
Our team include high pressure cleaners , low pressure trained staff, rope access and professional soft wash contractors.  
We have developed the latest methods to bring your buildings back to looking their best using chemical injection in with the water supply. This makes the dirt and debris easily removable using less invasive ways than traditional pressure cleaning services.  
Technology is our friend. We guarantee the best result you will get at very competitive rate.
Cleanupcrew  provide this guarantee on all pressure cleaning and hard surface cleaning jobs.
Pressure cleaning for houses
Our expert operators adjust our commercial equipment to clean smaller surfaces around the house so the end result is better, cheaper and lasts longer than the alternatives.
Our core services include:
Pavement cleaning
Driveway cleaning
Path cleaning
External house cleans
Concrete cleaning services
We also use biodegradable chemicals that will kill mould completely giving you peace of mind.
Cleanupcrew uses the latest techniques to give you the best result. Many surfaces ( pavements, concrete and colorbond ) are best pressure cleaned with our commercial gear. 
We have spent time learning to provide you with a fantastic clean. Exterior cleaning is moving with advances in chemicals and the best result may be achieved with a mix of high or lower pressure and using the correct biodegradable chemicals that will not hurt your landscaping or the environment.
Our Work
Specialised services for..
CleanUpCrew
Mailing Address
PO Box 6148
Bundaberg East QLD 4670