Hervey Bay pressure cleaning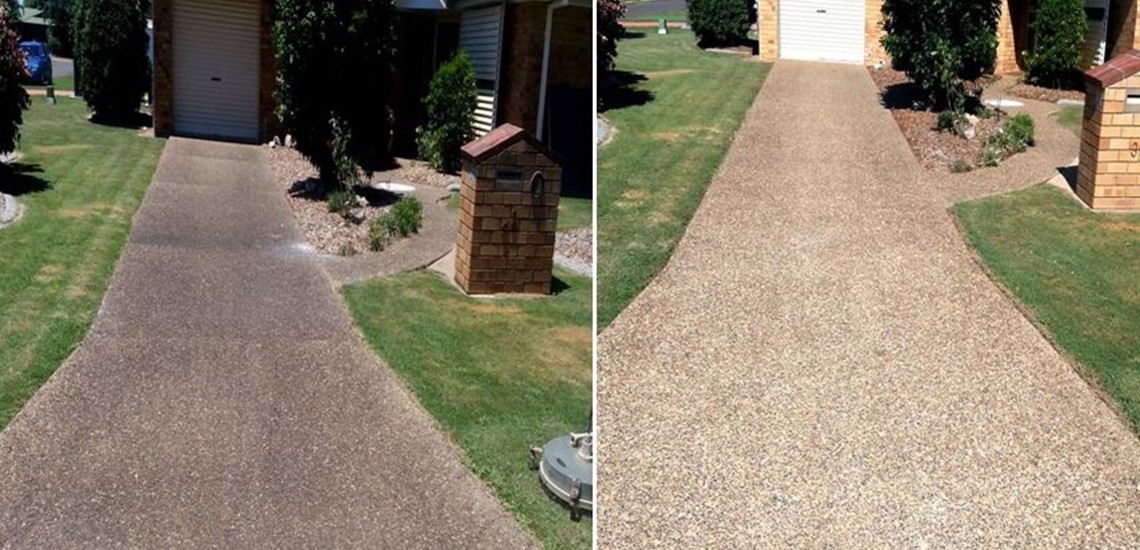 We can handle all Hervey Bay pressure cleaning jobs.
Pressure cleaning is one of the most cost effective ways to improve the appearance of your property. Anything from single houses to the largest buildings in the Wide Bay region.
Cleanupcrew use the latest in pressure cleaning equipment and techniques to clean hard surfaces for homeowners and commercial clients.
Adjusting our gear and using specialist attachments allows us to clean and apply the best products to enhance paint work and kill any mould while using little more than tap pressure. This is great to clean soffits and weatherboard houses with lower pressure. Cleaning all hard surface areas with pressure is best. Areas like concrete, external gutters and driveways etc are best cleaned this way. Cleanupcrew will usually add a low pressure mould remediation product before cleaning. This kills the source of the mould and is environmentally safe.
We are not handymen and specialise in keeping your surfaces clean for as long as possible between visits. We are very cost competitive and this extra treatment holds us above cheap and substandard operators.
As you can see below we have been trusted to pressure cleaning and provide other services to many businesses in Hervey Bay. We sub contract many existing businesses to supply specialist cleaning.
Book a free quote here -  Quote form
Use our request a quote form for a free assessment of your needs.
Some of our Hervey Bay cleans include:
Many of Blue Care Masters Lodge buildings
Full external clean of the Ozcare facility 35 Davis Dr
Full external clean (including the roof) Brenden Hanson Building
The Bayswater shade sails and bin rooms
Hervey Bay RSL windows (every 2 months)
Many houses and roofs
Browse through our pages to get find out more about the cleaning services we provide.
Specialised services for..
CleanUpCrew
Mailing Address
PO Box 6148
Bundaberg East QLD 4670
Get a free quote from the best-rated house & external washing experts in Bundaberg.